Review: Tribes by Seth Godin
Review: Tribes by Seth Godin
Seth Godin is an author, blogger, speaker, and now podcaster. I'm sure I'm missing a few, but he's fairly prolific in his work and it's hard to capture everything Seth Godin wants to be.
Of all of his books I found myself wanting to read "Tribes" because of it's theme on leadership. I am very interested in leadership best practices as a science, and I routinely explore management books, marketing books, the biographies of great leaders, etc. There's something interesting about a figure who draws the attention from a mass of people while others do not. I am also interested in social phenomenon and how tribalism plays out in today's modern world in despite of technology. You have to remember the original goal of the internet was one of inclusiveness and broad freedom but it's had a nasty effect socially. Clearly someone figured out how to use man's tribal nature to further their own goals. Political scientists call it "wedge politics," and marketers call it "brand affiliation." It is a powerful tool.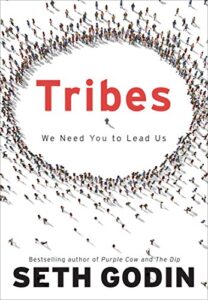 Seth Godin points out in "Tribes" that there's never been more opportunity to reach an audience than there is today. This is true. You can blog, podcast, post on social media, do whatever. It's even created a new word, "influencer." Some of what these influencers do is astounding. From building cosmetic empires, to having pet projects with no real business model acquired by larger companies, and all of the other merchandising/product placement/promotional schemes in place, building a tribe of followers can be incredibly profitable.
How does one harness the need that humans place on the social needs present in tribes? Godin lays out a useful strategy to garner your own following, but here's the kicker, it's going to take the hardest kind of work. This isn't buying keywords, or writing "listicles", or having a killer Insta feed. It's going to have to come from within.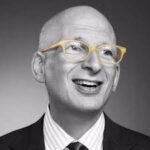 People will follow leaders who have bold ideas, who are authentic, who speak in a way that the average person can relate personally. To be this type of person you have to really believe in your idea. People can sniff out a fraud. They will go to bat for you if they believe in you, but they can become your worst critics if you're not coming from a good place. It is the crux of this book that Godin dedicates to getting people to this level by emphasizing how to develop and convey your passion because enthusiasm is contagious.
Among many of what Godin writes here that stands out relates to picking your audience. There's no point in trying to appeal to the masses. You have to generalize too much in order to become palatable. Not everyone is going to like you, and that's a good thing, because there will be some who love you.
Let me know on the FB page if you read this book and your thoughts on it!