Sprint Triathlon Progress
Sprint Triathlon Progress
Time for a check in towards my first sprint triathlon race coming up in a month. You might remember me choosing this as my 40th birthday challenge this year. My goal is still to get to the start line. Notice I didn't say finish line! Let me elaborate.
Progress
So far I've been tracking my progress and I'm pretty amazed. In the last 60 days I've been able to swim 750m, bike 20 km, and run 5 km. I could not do those previously at all. In fact, I could only do a few laps in the pool before getting winded. To get to this point I had to watch a lot of YouTube videos, ask other swimmers for advice, and spend a lot of lunchtimes in the pool. Thank goodness my gym is around the corner from my workplace. All of this I accomplished while losing time to having our second son, a chest cold that lasted way too long, and a saddle sore that got infected and required antibiotics.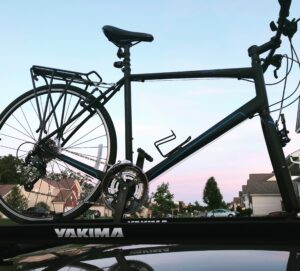 One of the issues I'm having now are my times. I have to get this race over in 120 minutes. This means I have 30 minutes to swim, 10 minutes for my first transition (long but there's a huge hill to get up from the lake), 45 minutes to bike, 5 minutes for my second transition, and 30 minutes to run. These are not doable times for me.
Biking 20 kilometers in 45 minutes is really moving. It means getting into your highest front gear and staying in it. Unfortunately my training has got me into riding mid gear. This means I typically get 10k done in a 45 minute window. My run times are also slow, and it takes me an hour to run a 5k right now. All of these are under ideal circumstances too.
Race outlook
Luckily they dropped the swim portion for the race by a third. People were evidently concerned about the swim. This will give me more time but maybe not enough. That's why I'm shooting for the start line. Even though I might not finish it, I won't drop out before the start gun goes off. I will not get discouraged and give up.
Finding out the race window overall is shorter is kind of a bummer. I was hoping for an intro type race but that's not going to be the case. If I would have started training at least 50 pounds lighter, I'd probably be able to finish it, but that wasn't the scenario when I took on this challenge. Luckily I trained right given the circumstances and am going into the race relatively injury free, so that's a plus.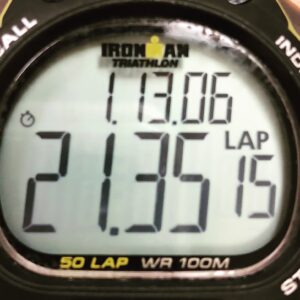 Challenges
One of the hardest parts about all of this has been diet. A high protein diet cuts weight quick, but doesn't leave you with much energy for long training sessions. A vegan diet is awesome for weight loss and joint health but it's not the best when you need to build a lot of muscle quick. I chose to keep the status quo, and was kind of surprised that I didn't drop weight. I literally went from full on couch potato to working out almost 5 hours a week. Without a doubt my clothes fit better, but the scale hasn't changed much. Maybe that will change as my baseline fitness improves.
My next check in will probably be that Tuesday before the race. Hopefully I'll have made a little more progress but given the window is closing I think I'm going to war with what I got!