Halloween Reading 2018
Halloween Reading 2018
It's that time of the year again! As I've written before, I like to enjoy a few scary stories during Halloween to get into the spirit of the holiday. This year, because of Audible, I'm able to listen to a few selections on my way to work or during a walk at lunchtime. This makes it both convenient and fun. Of course, as the quality of an audio book is more a function of content and performance, finding good ones can be difficult. However, there seems to be a push to produce higher quality content that's luckily made its way into this sector as well. I realize people argue whether an audio book is the same as reading a book and if you get the same benefit from it, and people also argue about the merits of print versus digital as well, but anyway you can fit enjoying a good book into your life is great by me. Here are my three for this year.
"It" by Stephen King
I'm on this kick where I like to enjoy a book before I watch the movie. Given that people are raving over the 2017 adaptation, when "It" came up as a recommendation on my Audible, I gladly traded my monthly token for it. At +40 hours, it's a long one, but put your headphones in at night and listen to a few chapters and before you know it you're immersed in one of King's terrifying stories. I can't wait to see the movie and the new take on the Pennywise character. I still get goosebumps thinking about the original one that freaked me out as a kid.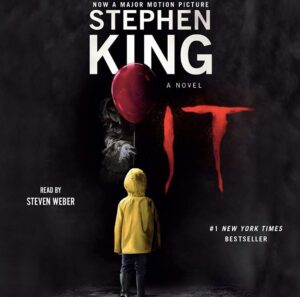 "World War Z" by Max Brooks
A movie based on this story came out a few years ago and a lot of people were disappointed in it. I was told from several people that the book was much better, so I gave it a try. There's nothing like a good post apocalyptical story to enjoy on Halloween. The story itself is much different than the movie, in a good way. In the book, people are dealing with the aftermath of a huge zombie war, which is much different than the movie which is based on the actual war itself. To me those people were right, the movie is a very loose adaptation of the book (good, because I didn't care for the movie.) The book itself is also different from other stories that emerge in this subgenre. Typically, stories like these surround the actual event and individual characters, so this is a fresher take. If you listen to the Audiobook, I'm glad to report that a huge cast of voice actors takes part and adds some spice to it. Some characters are more entertaining than others, especially those surrounding their specific dealings with the monsters. Others seem to be more about how governments and militaries deal with the onslaught, which if you're into weapons/politics etc. this might interest you.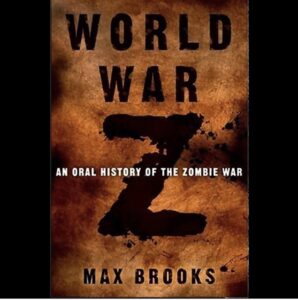 "The Legend of Sleepy Hollow" by Washington Irving
I felt compelled to read in print at least one classic for Halloween. Washington Irving writes a mysterious piece set in old New York about a poor teacher who disappears after an encounter with an apparition on a roadway during the night. So many movies and cartoons have based themselves on this tale that I'd recommend reading it to at least see what happens from the source material. Luckily it is open copyright so out of the three it is the easiest/cheapest to find.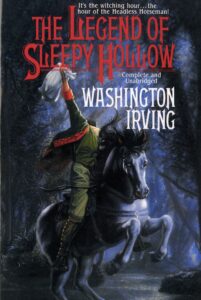 If you don't like these suggestions, check out what I recommended last year.